Working with retirement plans is a fantastic way to grow your business.
For one thing, 401(k) and other qualified plan assets tend to grow consistently — it is a reliable source of revenue growth as assets flow in each pay period. Additionally, many advisors assert that each dollar earned from a retirement plan is multiplied by more dollars from the wealth management business created from the relationships. In other words, it opens doors for advisors to attract executives and participants at the plan sponsor to become wealth management clients.
Key Takeaways
Be specific and focus on high-quality leads — leverage data to make you more focused and save your valuable time
Find creative ways of reaching the right audience, the decision-maker, that will also give you more opportunities to interact with them, such as via LinkedIn or email
Be of value-add to prospects immediately
Devise an action plan that is right for you. Being systematic is key for success, sanity and to make your efforts scalable
With over 700,000+ qualified retirement plans in the U.S., there is ample opportunity. And with as much opportunity as there is, differentiating yourself and your strategy is crucial to increasing your probability of success. However, few advisors are actively doing this, leaving ample opportunity for those that do. Plan sponsors and their participants need advisors and providers that have their best interests in mind — this is too often not the case. Finding plan sponsors not being well-served and getting their attention is half of the battle.
Here at PlanPro, we work with advisors of varying retirement plan experience — from those just starting out to those with years of experience and assets with qualified plans. The following are a few best practices we've gathered from helping many advisors grow their business with 401(k) and other qualified plans.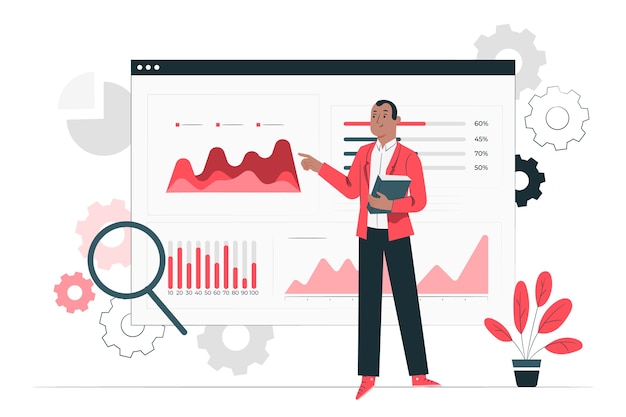 1. Focus your prospecting
With 700,000+ qualified plans in the United States, focus is crucial. Use data to your advantage in identifying the plans most in-need of and most likely to consider a new advisor. Focus on prospects your competitors might be overlooking to increase your probability of finding higher-quality leads. Here are a few indicators you will find success in creating a superior qualified plan lead list:
Decision-maker turnover
A new executive at a plan sponsor is a great signal that there is a sales opportunity. New individuals are less likely to have a relationship with existing providers and are looking to make an impact. PlanPro has developed an industry-leading contacts database that sends you an alert soon as we've identified decision-maker turnover.
Potential fee savings
Plans with high fees have a clear opportunity for improvement. While lower fees alone are not always better, there are billions of dollars of investment fees going to expensive funds, often via 12b–1 fees. Identify plans with expensive funds and show them potential savings using highly correlated funds at a significantly lower fee level. This can be an important fiduciary liability as well. PlanPro offers an analysis of estimated fee savings for thousands of plans in our database.
Expensive advisor/providers
Plan sponsors that currently work with expensive providers can be an easy way to identify prospects. For example, insurance companies often work with smaller plans, so they typically have expensive investment options and advisory fees. With the PlanPro software, users can search for plans using an insurance company or utilizing annuities and pooled separate accounts, as well as, other advisors/providers that are expensive.
Undervalued plans
Plans can slip below the radar of your competition because they are viewed as "too small", where the juice isn't worth the squeeze. But identifying small plans that are growing rapidly reveals plans that are likely underserved today — and chances are they have expensive providers and/or are not being approached by your competitors. While they might not be a large source of revenue today, their growth shows this will likely change in the future. Be sure to consider the expected lifetime revenue of a new client.
Lacking 404(c) compliance
Plan sponsors exposed to fiduciary liability is another useful indicator. Many sponsors do not even know they are liable and it can be a strong education and value-add opportunity for you. Plans that are not ERISA Section 404(c) compliant are responsible for participant investment choices. Some simple steps can alleviate sponsors of this liability. Fidelity provides a great overview of 404(c) compliance if you are not familiar or need a quick refresh.
2. Use multiple communication channels
People prefer different communication methods. A successful prospecting strategy includes multiple forms of communication to ensure: (a) you actually reach decision-makers and (b) have meaningful interactions with them:
Maximize your chance of reaching the decision-maker
While a phone call is a great way to contact a prospect, getting someone on the phone can be a challenge. Incorporating different forms of communication increases your probability of making a meaningful connection. Email and Linkedin messages are great compliments to a phone call and are often preferred as they feel less pressure. We recommend using an adaptable approach based on your preference — for example, begin by giving the prospect a call. If you aren't able to connect, follow-up with an email and/or LinkedIn connection. Alternatively, beginning with a tailored email campaign can help you qualify the most interested prospects. You can then follow-up with a phone call. PlanPro provides phone numbers, emails, and Linkedin profiles for retirement plan decision-makers, making this a breeze.
Increase interactions with decision-makers
Each interaction that you have with a prospect increases your chance of winning their business. Utilizing multiple forms of communication allows you to do this effectively. After you make the first contact with a prospect, follow-up with a call immediately and in the ensuing weeks, with an email/LinkedIn message providing relevant content. Relevant content can be thought-leadership, client testimonials, or something related to the conversation you had. Additionally, be sure to connect with the prospect on LinkedIn. This will allow them to see any content you post on your profile, so you stay top-of-mind and informed of relevant updates with the prospect.
3. Establish your ability to add value immediately
Many executives are being solicited regularly; it can be easy to get lost in the shuffle. Standing out is crucial to your success. We've found that offering immediate value-add is highly effective in standing out and grabbing the attention of a prospect. This crucial step allows you the opportunity to engage the prospect and convey your value from the start. You must convey more than your process and expertise — this is being done by your competitors and is not enough to get you noticed. A few examples of how to do this include:
Offer a complimentary investment fee assessment
Show how you can save them and their participants money. Fees are one of the highest concerns for plan sponsors. Callan's 2019 DC Trends Survey shows that "Plan fees ranked as the most likely primary area of focus over the next 12 months".
Offer to assess 404(c) compliance and general fiduciary liability
Many plan sponsors do not know they could be liable for participation decisions. Offer to assess their liability and educate them to show your expertise.
Offer to benchmark their plan
Everyone loves to know how they stack up against their peers. Offering to benchmark their retirement plan piques a prospect's interest and encourages them to return your call, email, or message.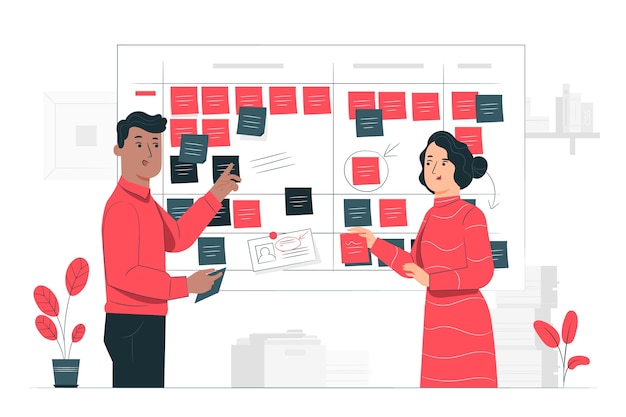 4. Develop an organized plan
Consistency in your efforts of growing your retirement plan business is crucial. It allows you to scale up your limited resources, save time and avoid being overwhelmed. Come up with a plan that works for you that you can turn to time and time again, prospect after prospect. Besides, the industry is small, and word of mouth is often a great way to get business. Here are a few steps to consider:
Enhance your 401(k) and ERISA knowledge. Your knowledge of qualified plans, plan sponsor priorities, and the risks associated with them set you apart as a trusted expert. If you are new to working with plans, ensure you are educated on all aspects of the industry. Helpful resources include 401(k) magazines, conferences, and in-depth white papers. Industry certifications such as the Retirement Plan Fundamentals (RPF) Certificate and Certified Plan Fiduciary Advisor (CPFA) Credential can also be great education sources and indicators to prospects of your expertise and commitment.
Establish your partners. Who are your preferred providers? This includes TPAs, recordkeepers, and wholesalers. Each of these can be a vital partner to grow your businesses together. As you pitch new business, they often act as subject matter experts and can provide resources —ultimately making the difference that can close a deal.
Define your plan for prospecting and follow-up with prospects. This includes:

Define your criteria for a lead, and be specific
Select your process for reaching out to prospects
Define your pitch. Try to boil your pitch down to three clear bullet points that help a prospect answer, "why is this valuable to me?"
Have a follow-up plan. Implement a campaign for providing relevant content to prospects. This can include thought leadership events, case studies, and client testimonials.

Establish your plan for servicing clients and ensure you keep them happy so you can keep their business.
Next Steps:
If you're interested in speaking with the PlanPro team to learn how we can help you further grow your qualified plan business, contact us today.
Illustrations by Freepik Stories.